RG UrbanDesignUnit (SBP)
Our team
We are a motivated, interdisciplinary and internationally networked team. We are spatial planners, architects, urban planners, urban designers, geographers, stage designers, technical draftsmen, cultural scientists, administrative assistants and technicians. We love to teach and research. We are interested in space and design, in experiencing, in co-creating, in discourse and discussion, in different perspectives and changes of perspective, in quality and reflection and in seeking further and new learning, in collaboration, cooperation and exchange.

Here you can find at a glance the contact cards of the members of our department.
Head of the Research Group
Secretary and Technical Assistant
Location & approach
The facilities of TU Dortmund University are spread over two campuses, the larger Campus North and the smaller Campus South. Additionally, some areas of the university are located in the adjacent "Technologiepark".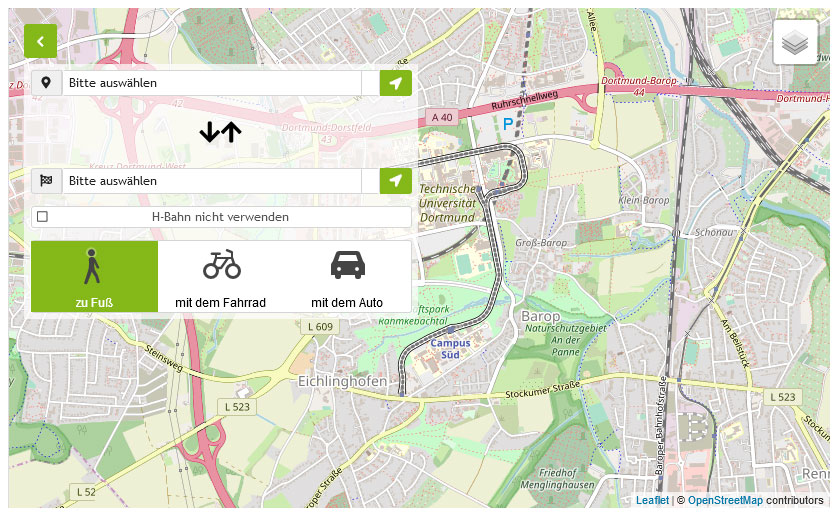 Zum Lageplan
Campus Weather

Open weather forecast